Mark E. Roy acts as Principal, as well as a Managing Broker for Elm Grove Realty. He studied business at Western Kentucky University and has created success for himself across a variety of industries including real estate, construction, and government. Mark is a seasoned real estate broker specializing in traditional buying and selling, buyer representation, multi-family analysis, auction analysis, wholesaling, flipping, and consulting.

Prior to the creation of Elm Grove Realty, Mark was the Owner of The CM Roy Group Real Estate. Mark has a vast construction background as the Director of Business Development for Premium Builders, Inc., and Owner of Kirby Construction. Mark has also served the community as an elected official, representing Manchester's North End on the Board of Mayor and Alderman. Over three terms he served two mayors and on multiple standings and special committees.

Mark also strives to be an involved member of the New Hampshire community. He has served many roles with many organizations. His leadership was exceedingly apparent as a 2009 Candidate for Mayor of the City of Manchester, as Vice Chairman of the Citizen's Task Force on Public Schools Facilities, and as a Founding Member of The Friends of State Park. More recently, Mark was elected through a unanimous vote as a Police Commissioner for the City of Manchester, and became an At-Large Board Member of the NH Real Estate Investors Association.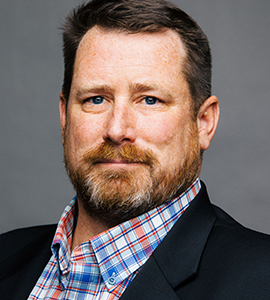 Mark Roy

440 Hanover Street Manchester, NH 03104

(603) 668-1505 Direct
(603) 505-4900 Office
mroy@elmgrovecompanies.com
Whether you are looking to buy or sell your home, investment property, or land, you can trust in the experienced team at Elm Grove Realty to guide you through every step of the process. We are your source for finding homes and investment property from throughout New Hampshire and Western Massachusetts. 


Since 2000, we have helped hundreds of families to find their dream home. We fully understand that the purchase of a home is a life-changing decision, and want to do our best to help make the process as easy and worry free as possible. Our dedicated team of seasoned Realtors will help you with the search based on your needs and wants. We would love to meet with you to gain a better understanding of what you are looking for in your next home.

We are New England's number one resource for property investors. Elm Grove Companies offers investement brokerage and property management services throughout New Hampshire and Central Massachusetts. We are experts in investment property acquisitions and asset management, and look forward to building long-term relationships with our investment property partners. We want to help your real estate investments flourish and are dedicated to helping you mange the process and your assets effectively and efficiently. We can assist you in the buying process, from consulting to financing to management; we want to be there for you every step of the way.
Contact MARK today to schedule an appointment.